[ad_1]
This week, two App Store Greats join Apple Arcade in the form of Kingdom Rush Frontiers TD + () and Galaga Wars + (). There are also some notable game updates to go along with the new additions to the service that I'll come back to in a moment. Kingdom Rush Frontiers TD + is a true classic and a game you've probably played if you've owned an iOS device for years. Ironhide Games has made incredible releases on many platforms and Kingdom Rush Frontiers TD + is a great way to check out what the developer has to offer if you aren't familiar with them. The Apple Arcade + version of Kingdom Rush Frontiers TD + is playable on iOS, iPadOS and macOS and it is Ironhide's second Apple Arcade game with Legends of Kingdom Rush being the first. Check out the awesome tower defense game here on Apple Arcade.
The Paladin Studios-developed Galaga Wars + by Bandai Namco Entertainment is coming to Apple Arcade in + version today. The original Galaga Wars debuted as a free-to-play game on iOS and Android. The apple arcade Galaga Wars + version does not require any additional purchase. It has the original simple controls, all spaceships and a daily login system with new missions to earn coins. To verify Galaga Wars + on Apple Arcade here. Watch the original Galaga Wars trailer below:
My favorite update this week is Taiko no Tatsujin Pop Tap Beat coming to version 1.4.0 with new drum variations, many new songs, and more. The game now boasts over 60 songs including Let It Go, Guren no Yumiya and Gurenge, notable additions for today. Taiko no Tatsujin Pop Tap Beat remains one of my favorite games on the service and I hope it continues to receive new songs. Hope we will eventually get the Subtitle pack like the console versions. Asphalt 8+ brings World Series multiplayer, several new cars, 13 new songs and some freebies. World of zookeepers 1.0.4 adds 25 new puzzle stages, the tiger animal, the Zoo Cleanup Day event, a retry option, an option to turn off hints, and more.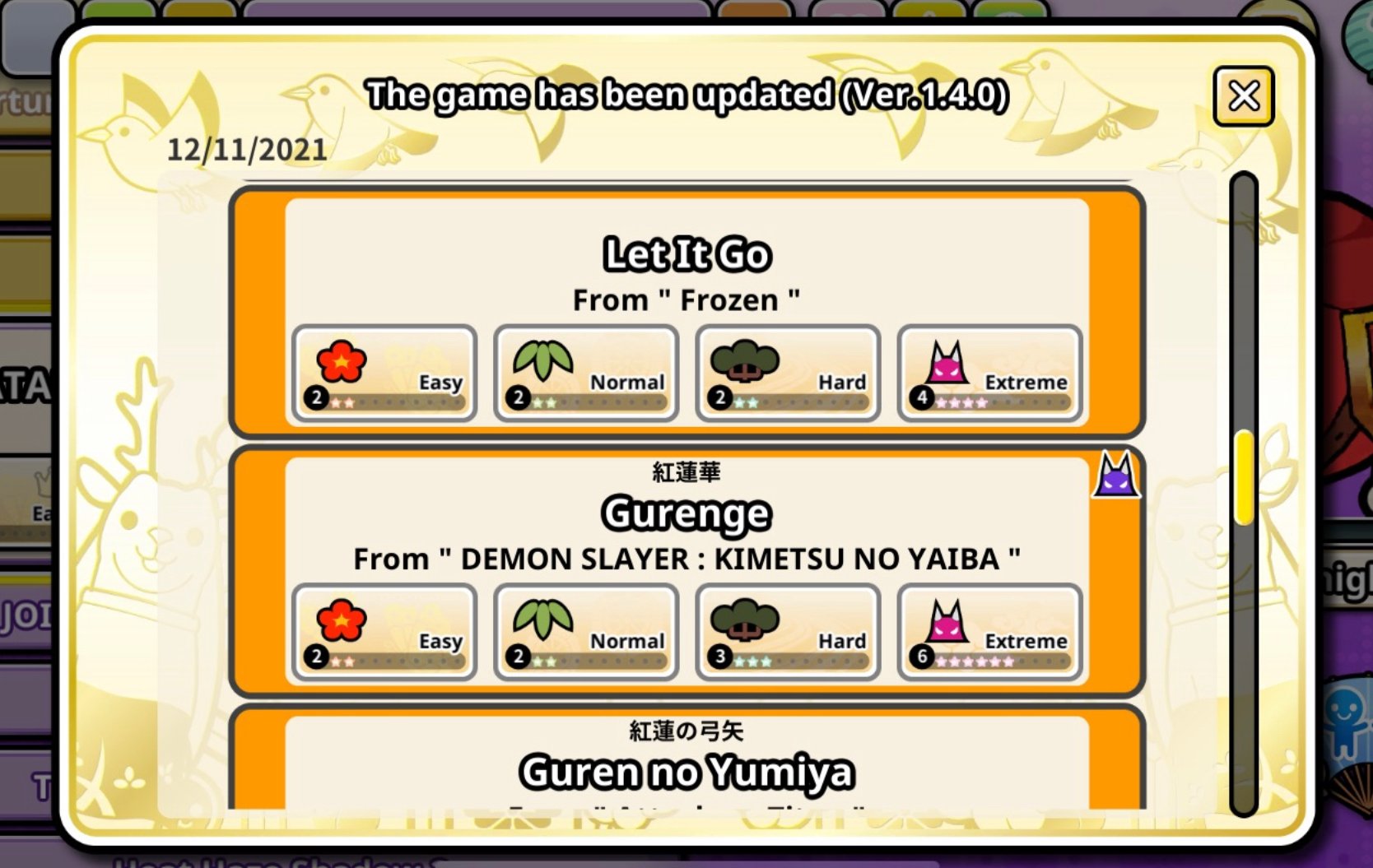 The last game that got a big update this week is MasterChef: Let's go cook!. MasterChef: Let's go cook! celebrates Thanksgiving with a new event starting November 22 with Glazed Turkey Ham, a new Turkey Apron and more. There will be a 2nd Thanksgiving event starting November 29 with new themed items as potential Master Box rewards. Check out our discussion threads for Galaga Wars + here, Kingdom Rush Frontiers TD + here, MasterChef: Let's go cook! here, World of zookeepers here, Taiko no Tatsujin Pop Tap Beat here and Asphalt 8+ here. For all other things related to Apple Arcade, check out our dedicated Apple Arcade forum to discuss the service and each game included here. What do you think of the recent additions and updates to Apple Arcade?
[ad_2]