In January, Emory's Teacher Assistance Program announced a partnership with Atlanta Public Schools to provide mental health services to employees. The program has been in place since September 1, 2021 but has only been communicated within APS.
"One of the most important things I've seen in this post is that we can never put too many services on the plate that teachers can choose from to support their well-being," said Nzinga Benton, APS Employee Wellness Coordinator. "We have an employee assistance program, which is a call center that you call and you can schedule appointments, but what I've noticed is that there's needs immediate support. And if we can bring them to their optimal behavior, health and physical health…then we can help them become whole people to support the wholeness of our students.
Services will be available from 7 a.m. to 5 p.m. Monday through Friday. Employees who call Emory's support program will be directed to the cluster liaisons, who will then make a decision on how to assist the caller. Two liaison officers, all licensed healthcare professionals, were assigned to each group. Since the program's inception, 17
APS employees used the service. "They called for a myriad of reasons and the main issues were: stress, acute stress, as well as general stress, which includes areas related to burnout, anxiety, depression and health issues," said Dr. Marilyn Lineberger. , said Emory's Senior Support Program Manager.
The service also offers leadership consultations to APS managers who need guidance regarding large-scale events that may affect employee mental health.
"With the leadership consultations, we primarily worked with the Office of Employee Wellness, as well as received calls from some principals," Dr. Lineberger said. "These consultations have covered the following areas: staff deaths, student deaths and some of the concerns related to what is being called the ongoing COVID pandemic."
Even though the program started on September 1, many teachers were unaware of it until now.
"I still haven't heard anything from the district," said teacher Mario Herrera. "I have no idea how it works. All I know is this post from Emory about what it offers.
Information about the program was broadcast through some of APS's channels.
"We work internally with just the word," Benton said. "I met directors. This is the very first thing we did. We wanted to make sure all leaders were aware. At the principal's retreat, we did a big presentation to let them know that this service was available. We sent an email. We sent it in the staff newsletter. He's been in the newsletter a few times. It's also on our wellness website.
In addition, APS offers counseling sessions to employees and their families.
"We have our EAP, which is an employee assistance program, and we have that in place for employees who want ongoing counseling or to start counseling," Benton said. "The Employee Assistance Program is available to every teacher, staff member, spouse and children. They get three free counseling sessions per year per challenge. Let's say they're dealing with depression, they can schedule three sessions for the depression, then days, months, weeks later they can call about the anxiety.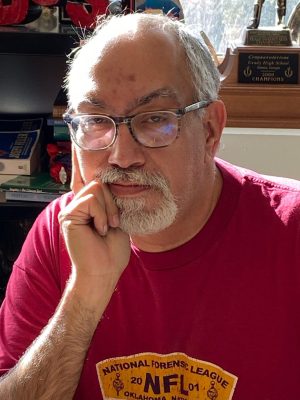 Although teachers appreciate the program, many find it difficult to take advantage of it.
"I think it's amazing," Herrera said. "I think it's something that will probably stay in place for years. Did I want to use it? Yes. Did I? No why? I'm overwhelmed and [because of] time. It's a catch-22.
Some teachers are also unaware of the services provided by APS.
"My wife died in 2013; I didn't really seek out much help," Curtis said. "I just got on with my life and focused on taking care of others, which teaching has done for me… If I had known what opportunities were available, I probably would have taken them. "
Some teachers also fear being stigmatized for seeking mental health support.
"I'm not going to lie, as adults we also worry about anonymity and things like that," Curtis said. "What if someone at my school finds out that I'm in counseling for depression or something?" Will I be stigmatized in my work?
APS is also piloting a mindfulness course with four employees. The program may expand to the entire district in the future.
"It's an eight-week course that teaches educators yoga practices and mindfulness practices," Benton said.
Recently, the Office of Welfare introduced a program to grant each APS school money to build or improve a Zen room. "We were able to allocate $3,000 per school site for schools to set up and/or, if they already have one, to reinforce their staff zen room," Benton said. "I wish we were a culture where if we walk past a classroom and see a teacher with his head down, our first thought is not that he's asleep at work, but our first thought is that he "take a moment for themselves. If we can create an environment where it's okay to take a moment for yourself, then you can better support our students."
Herrera thinks the intention behind the Zen rooms is good, but they don't meet the needs of teachers.
"Waste of money," Herrera said. "Nobody asked the teachers what they needed… On some level, I appreciate the effort, but talk to us. Why are teachers never part of the conversation when it involves teachers? »
APS is also making other general changes to ensure employee well-being.
"We added to the superintendent's contract for her to have 10 days of sanity," Olympiadis said. "We do not offer 10 days of mental health to all employees, but I believe that [adding mental health days to the superintendent's contract] is part of a certain improvement in HR. We incentivized staff with a $1,000 pay raise to help alleviate stress or financial stress. We gave incentives to get vaccinated and to give more time off.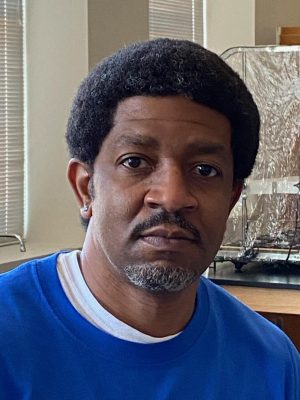 Barber, while grateful for the financial bonus, thinks its benefits are minimal.
"No teacher is going to say, 'We don't need the money anymore,' but by the time we're taxed on that, and that's divided by 12 months, that's really not a lot of money," Barber said. "My understanding is not that this money was meant to assuage mental health demands, I mean the money doesn't help the day to day pressure on our lives."
Science teacher Pierre Davis believes district- and school-level approaches to mental health have been effective for teachers.
"They seem to get it," Davis said. "They can't do much. They offer teachers this and that of the SEL (Social Emotional Learning) program…recommending people to take mental health days. Even Dr. Bockman (Principal Dr. Betsy Bockman) was wonderful. She sends us regular messages just to let us know that she understands what we are going through and that she is with us. Little things like that help, but at the same time, it doesn't erase the stress we receive. It's good to know that people understand.
Davis also said his stress decreased when he moved to Midtown.
"I had some difficult situations, and that was even before the pandemic made work stress worse," Davis said. "That's actually how I got to Grady. Around this time, I left a very stressful teaching job in the middle of the year and was hired by Principal Guiney (former Principal Timothy Guiney), and almost all of that stress was released by a change of scenery. That's why I try not to stress too much, because I know how bad it can get because I've been in these bad situations.
However, teachers, like Vicki Vinson, chair of the math department, believe the issues are more complicated and would like more support with mental health days for teachers.
"Because of [lack of] subs, it's hard to take a day off," Vinson said. "Any last-minute teacher who gets sick and can't come makes it more difficult. We really need more support for wellness days.